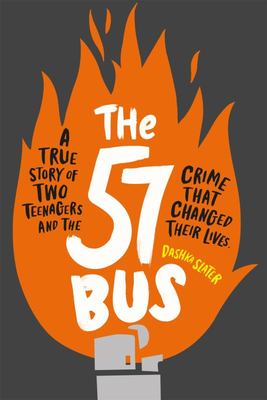 $19.99
AUD
Category: True Crime
One teenager in a skirt. One teenager with a lighter.One moment that changes both of their lives forever. If it weren't for the 57 bus, Sasha and Richard never would have met. Both were high school students from Oakland, California, one of the most diverse cities in the country, but they inhabited diff erent worlds. Sasha, a white teen, lived in the middle-class foothills and attended a small private school. Richard, a black teen, lived in the crime-plagued flatlands and attended a large public one. Each day, their paths overlapped for a mere eight minutes. But one afternoon on the bus ride home from school, a single reckless act left Sasha severely burned, and Richard charged with two hate crimes and facing life imprisonment. The case garnered international attention, thrusting both teenagers into the spotlight. Winner of the Stonewall Book Award--Mike Morgan & Larry Romans Children's & Young Adult Literature AwardYALSA Award for Excellence in Nonfiction for Young Adults Finalist ...Show more
Barrenjoey Road
by Ruby Jones; Neil Mercer (As told to)
$34.99
AUD
Category: True Crime
A gripping expose of a notorious cold case 1978. An idyllic beachside community. A series of abductions and rapes. So what happened to Trudie Adams? The disappearance of 18-year-old Trudie Adams while hitchhiking home on Sydney's northern beaches in 1978 left her family and community devastated. When police began to investigate, the dark underbelly of the so-called 'insular peninsula' was exposed, where surfers ran drugs home from Bali, teenagers hitchhiked everywhere due to the lack of public transport, gangs of men prowled the beaches and the roads, and predators abducted and raped countless young women, crimes rarely reported or investigated. Inspired by the award-winning #1 podcast and ABC TV series and containing new revelations never previously revealed, Barrenjoey Road is the gripping expose of why the case was never solved. It takes us all the way to the top, from a criminal perpetrator with a lifelong record and links to organised crime who was never formally accused, to police corruption at the highest level. ...Show more
$32.99
AUD
Category: True Crime
Shocking real-life stories of murderous women who used rat poison to rid themselves of husbands and other inconvenient family members. For readers of compelling history and true crime, from critically acclaimed author Tanya Bretherton. After World War II, Sydney experienced a crime wave that was chilli ngly calculated. Discontent mixed with despair, greed with callous disregard. Women who had lost their wartime freedoms headed back into the kitchen with sinister intent and the household poison thallium, normally used to kill rats, was repurposed to kill husbands and other inconvenient family members. Yvonne Fletcher disposed of two husbands. Caroline Grills cheerfully poisoned her stepmother, a family friend, her brother and his wife. Unlike arsenic or cyanide, thallium is colourless, odourless and tasteless; victims were misdiagnosed as insane malingerers or ill due to other reasons. And once one death was attributed to natural causes, it was all to easy for an aggrieved woman to kill again. This is the story of a series of murders that struck at the very heart of domestic life. It's the tale of women who looked for deadly solutions to what they saw as impossible situations. The Husband Poisoner documents the reasons behind the choices these women made - and their terrible outcomes. ...Show more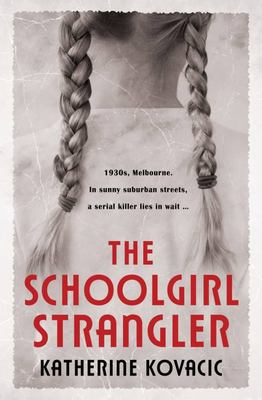 $32.99
AUD
Category: True Crime
The shocking true story of a serial killer in 1930s Melbourne.  
$32.99
AUD
Category: True Crime
  The gripping true story of the notorious Claremont serial murders and the nation's longest and most expensive investigation to catch the killer In the space of just over year in 1996-7, three young women disappeared from Claremont, an upmarket suburb in central Perth. When two of the young women were found murdered, Australia's longest and most expensive investigation was established. More than twenty years later, an unlikely suspect was arrested based on forensic evidence that also linked the murders to two previous vicious rapes. The Claremont Killings, by local newsman Bret Christian, is a riveting story of young lives cut short, a city in panic, an investigation riddled with error and incompetence, and a surprising twist that absolutely no one saw coming. ...Show more
$32.99
AUD
Category: True Crime
In Australia 38 000 people are reported missing each year and in the US it's over 600 000. In the UK someone is reported missing every 90 seconds. Many of these cases are never resolved. Blending long-form journalism with true crime and philosophy,The Missing Among Ustakes us from the Australian bush to the battlefields of Northern France and the perilous space of a refugee camp to explore the stories of the missing. Erin Stewart speaks to parents of missing children, former cult members, detectives and investigators, advocates working on the crisis of missing refugees, a child of the Stolen Generations and many more to trace the mysterious world of missing persons. Examining famous cases like that of Madeleine McCann to those who are lesser known yet equally loved and mourned, this unique book forces us to see the complex story behind each missing person and those they leave behind.'The Missing Among Us will wrench your heart while it stretches your mind. Erin Stewart has undertaken a large inquiry, encompassing personal investigation, historical events, true crime, untold and untellable mysteries, while never losing sight of the emotional distress at the core of every missing person's story. This is a rare book from a gifted writer: intelligent yet poignant, enlightening yet deeply disturbing.' — Malcolm Knox'The Missing Among Us is illuminating, profound and wise. Stewart is a distinct new voice and her inquiry into the gaps and absences so many of us try to gloss over is intelligent, gentle and brave.' — Anna Krien'A deeply moving and insightful exploration of the concept of "missingness". Erin Stewart brings compassion and informed understanding to these hugely diverse stories of personal loss, resilience and advocacy.' — Siobhán McHugh'Nothing goes unnoticed in this beautifully written and thought-provoking exploration that will enlighten and enthral.' — Loren O'Keeffe, founder of the Missing Persons Advocacy Network ...Show more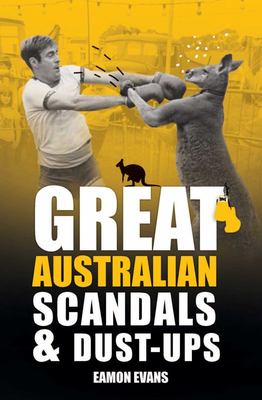 $24.99
AUD
Category: True Crime
From a convict with a taste for human flesh to frozen berries with the taste of hepatitis, and from the Packer family's constant brawling to the time Malcolm Fraser turned up in a hotel lobby, dazed and wearing nothing but a tiny hotel towel. Featuring quirky illustrations and Eamon Evans' signature wi t, this brilliant, laugh-out-loud follow-up to 2015's Great Australian Urban Legends is an ideal Christmas read. ...Show more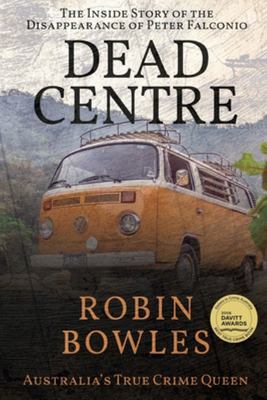 $37.99
AUD
Category: True Crime
The most mystifying murder and abduction to take place on Australian soil. Thanks to Robin Bowles' extensive research, this is the exclusive story of Peter Falconio's murder and the escape and tale of Joanne Lees which raised more questions than answers.'This is by far the most engaging of the books on the Falconio case, because it is a picaresque odyssey in which Bowles emerges as the comic hero of her own investigation. Bowles is my kind of sleuth' - Dr Sue Turnbull, Sydney Morning Herald'A spellbinding analysis of one of Australia's most bewildering crimes' - Tom Percy QC, Perth. ...Show more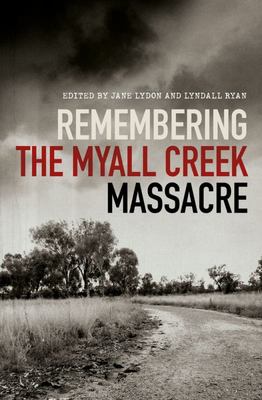 $34.99
AUD
Category: True Crime
The 1838 Myall Creek Massacre is remembered for the brutality of the crime committed by white settlers against innocent Aboriginal men, women and children, but also because eleven of the twelve assassins were arrested and brought to trial. Amid tremendous controversy, seven were hanged. Marking its 180t h anniversary, this book explores the significance of one of the most horrifying events of Australian colonialism. Thoughtful and fearless, it challenges us to look at our history without flinching as an act of remembrance and reconciliation. ...Show more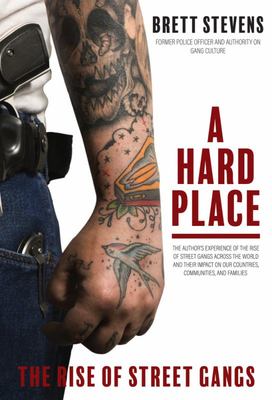 $32.99
AUD
Category: True Crime
A Hard Place: The Rise of Street Gangs is Brett's personal story of being a cop with a hardened view of these gangs to developing empathy and understanding how young men and women are manipulated by experienced street criminals.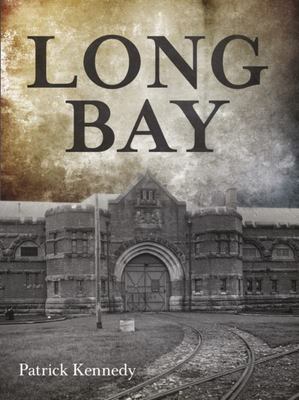 Long Bay
by Patrick Kennedy
$49.95
AUD
Category: True Crime
Long Bay has housed some of Australia's most notorious criminals: Tilly Devine, Darcy Dugan, Russell Cox, Neddy Smith, Chow Hayes, Bernie Matthews, Rex Jackson and Roger Rogerson have all spent time behind its bars. Patrick Kennedy has a personal connection: his parents worked there as medical staff and he grew up metres from the outer wall. As a paramedic he tended to Russell Cox after his escape attempt and was one of the first on the scene at Prison Officer John Mewburn's murder. He takes us behind the scenes of Australia's hardest prison, telling the stories of inmates, prison officers and nurses. Kennedy is the only author to have been given access to the Forensic Hospital. Full of contemporary and historic photos, this is the first comprehensive history of Long Bay Correctional Centre.   ...Show more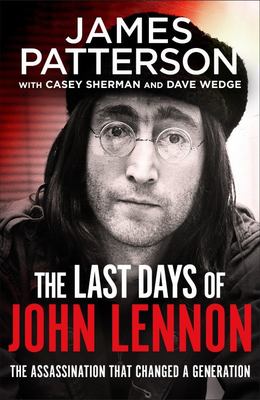 $32.99
AUD
Category: True Crime
John Lennon achieved with the Beatles a level of superstardom that defied classification. "We were the best bloody band there was," he said. "There was nobody to touch us."   In the summer of 1980, Lennon signs with a label and hires a top producer to recruit the best session musicians, ready to record new music for the first time in years. They are awestruck when Lennon dashes off "(Just Like) Starting Over." Lennon is back in peak form, with his best songwriting since "Imagine."   The Last Days of John Lennon is the amazing story of John Lennon's life and career, from his earliest days and first songs up to his last seconds. It tells the story of the most profound rock-and-roll genius of all time-and of Mark David Chapman, the consummate Nowhere Man who took him from us. Enriched by exclusive interviews with Lennon's friends and associates, including Paul McCartney, the book is a true-crime drama about two men who changed history. One whose indelible songs still enrich our lives today-and the other who ended the beautiful music with five pulls of a trigger.   ...Show more