$29.99
AUD
Category: Religion | Series: G - Reference, Information and Interdisciplinary Subjects Ser.
The New Revised Standard Version is recognized in scholarly circles as the most accurate translation into English of the original Hebrew and Greek texts and is the most commonly used translation by the global Catholic Church. This special Catholic edition includes: The Catholic Scriptures with inclusiv e language Imprimatur Anglicized text Special lightweight Bible paper Introductory materials for every book Timeline of Catholic Church and world history Concordance to help readers find specific words and passages Sixteen page map section ...Show more
$4.99
AUD
Category: Religion | Series: Little Golden Book
Beautiful paintings by Eloise Wilkin and inspiring text, make this story of the birth of Jesus one to share again and again.
$16.99
AUD
Category: Religion | Series: G - Reference,Information and Interdisciplinary Subjects Ser.
A Cambridge Clarion Reference Bible presents the text in a single column with the cross-references in the outer margin, giving the page a very well laid out appearance. The font size is a little under 9 point with generous line spacing. It is typeset in Lexicon No.1, a modern digital font which has many of the characteristics usually associated with traditional Bible typefaces―in particular, a degree of readability more usually associated with much larger type. The Clarion edition is the only NASB personal size reference Bible with a single-column paragraph format. The Bible has 15 new color maps and a concordance. There are two ribbons to keep the place in different parts of the Bible. This is a Bible of the very highest quality, printed on India paper with art-gilt edges, Smyth-sewn for flexibility and endurance, and bound in brown calfskin leather. ...Show more
$14.99
AUD
Category: Religion | Series: Usborne Religion
Bringing the stories of the Old and New Testaments to life, 'Children's Bible' includes illustrations to help children remember the characters and locations that feature in the Bible.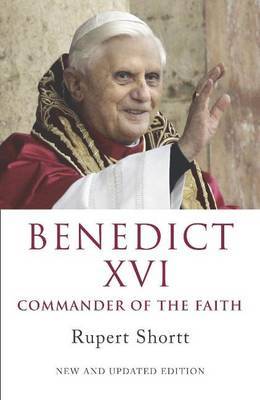 $27.99
AUD
Category: Religion
For decades before his election, Pope Benedict XVI was known across the world as an unwavering upholder of Catholic orthodoxy. Critics charged him with high-handedness, and even likened the Vatican department he ran to the KGB. His backers hailed him as a courteous, deeply intelligent figure whose conce rn to rein in relativism and other forms of dissent appeared timely. Both sides agreed that he was the single most important enforcer of John Paul II's policies, and that intellectually, he towers over most of his recent predecessors. What kind of a man is Benedict XVI behind the slogans? What were the influences that shaped him, and how might the Catholic Church evolve under his leadership? Written for the general reader, this book aims to answer these and other questions, including the puzzle over the then Joseph Ratzinger's disavowal of his youthful liberalism from the late 1960s onwards. Following the approach adopted in his study of Archbishop Rowan Williams, Rupert Shortt summarises the Pope's thought in the course of a biographical narrative. The assessment he provides will help dispel the stereotypes and misunderstandings that often mark discussion of church affairs generally. ...Show more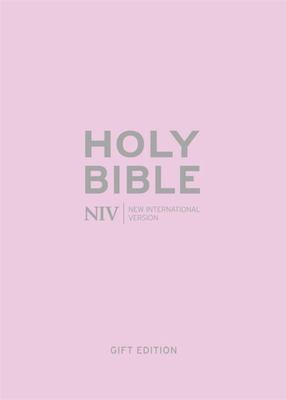 $35.00
AUD
Category: Religion | Series: Pastel Pink Soft-Tone Ser.
This pretty pink Bible comes in a sturdy gift-style box and includes a ribbon marker and silver page edges.With over 400 million Bibles in print, the New International Version is the world's most popular modern English Bible. It is renowned for its combination of reliability and readability. Fully revis ed and updated for the first time in 25 years, the NIV is ideal for personal reading, public teaching and group study. This Bible also features: clear, readable 6.75pt text easy-to-read layout shortcuts to key stories, events and people of the Bible reading plan timeline book by book overview quick links to find inspiration and help from the Bible in different life situations. British Text This edition uses British spelling, punctuation and grammar to allow the Bible to be read more naturally. More about the translation This revised and updated edition of the NIV includes three main types of change, taking into account changes in the way we use language day to day; advances in biblical scholarship and understanding; and the need to ensure that gender accurate language is used, to faithfully reflect whether men and women are referred to in each instance. The translators have carefully assessed a huge body of scholarship, as well as inviting peer submissions, in order to review every word of the existing NIV to ensure it remains as clear and relevant today as when it was first published. Royalties from all sales of the NIV Bible help Biblica, formerly the International Bible Society, in their work of translating and distributing Bibles around the world. ...Show more
$19.99
AUD
Category: Religion
This illustrated children's Bible has carefully written text which is suitable for reading aloud to young children or for older children to read by themselves.
$29.99
AUD
Category: Religion | Series: KJV
With an attractive new slipcase and binding, this compact white Bible is an ideal gift or prize. Including a dedicated presentation page, this Bible is a classic memento for special occasions including confirmations, weddings, or baptisms. The full text of the ever-popular Authorized King James Versio n Bible, with all its literary beauty and poetic grandeur, in an attractive size and with beautiful binding and slipcase making it an ideal gift. Elegantly presented in black and tan leather binding, this edition is hardwearing and ideal for general use. ...Show more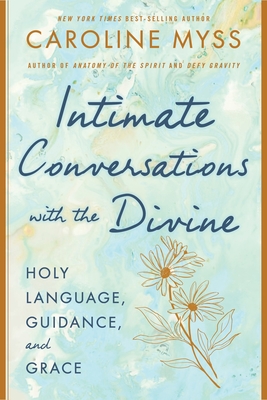 $26.99
AUD
Category: Religion
From the New York Times best-selling author of Sacred Contracts and Anatomy of the Spirit, a timely guide with 100 prayers for entering into a personal relationship with the Divine. *** In her most personal book to date, beloved teacher and best-selling author Caroline Myss draws on her own practice t o help us regain our fluency in the language of prayer and renew our connection to the sacred. Intimate Conversations with the Divine offers 100 of Myss's personal prayers as a resource and inspiration to start a prayer practice of your own. Each prayer illustrates a different type of grace that feeds the human soul, from awakening, endurance, and healing, to silence, surrender, and trust. "We are one holy system of life and great cosmic truth, which is that all life-including all of us-breathes together," Myss writes. "I hope this book, these prayers, will bring you comfort and grace, and help you through the difficult times ahead. And I hope they will inspire you to believe that with God, all things are possible." ...Show more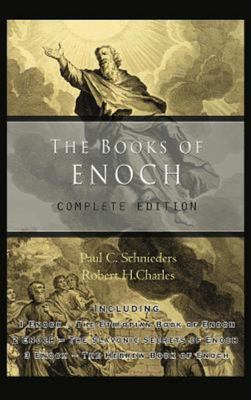 $39.99
AUD
Category: Religion
This book includes the 3 books ascribed to Enoch. 1 Enoch, 2 Enoch and 3 Enoch. The 1st Book of Enoch, the Ethiopic Book of Enoch, or 1 Enoch is more known as simply the Book of Enoch. Although this book is considered apocryphal for the Western canon, it iscontained in the Ethiopic Bible. It was conside red sacred by some importantfirst followers of Christ but it was left out of the Bible and disappeared forcenturies until it was rediscovered in 1773 in Ethiopic. This manuscript wasfirst translated into English in the 1820s and into German in the 1830s. According to most scholars, part of it was written in third century BCE andpart of it in the first century CE (the part related to the Son of Man).Although the oldest complete copies of 1 Enoch are K-9 or Kebran 9, dated late fourteenth early fifteenth century and Ethiopian Monastic Microfilm Library (EMML 2080) of the fifteenth or fourteenth century, fragments found in Qumramin the 1950s are more than 2000 years old. Other old important manuscripts are Abbadianus 55 (possibly fifteenth century) and British Museum Orient 485 (first half of the sixteenth century).The 2nd Book of Enoch, the Slavonic Enoch, or 2 Enoch, is another apocryphal book, found complete only in Old Slavonic manuscripts, and it was once present in the Old Slavonic Bible. It's usually dated to the first century CE although Matthew Black in The Oxford Guide to People & Places of the Bible state that there is no manuscript earlier than the fourteenth century BE.The 3rd Book of Enoch, the Hebrew Enoch, or 3 Enoch, is a Rabbinic text originally written in Hebrew usually dated to the fifth century CE. Some experts believe it was written by Rabbi Ishmael (second century CE), familiar with both 1 Enoch and 2 Enoch. ...Show more
$39.99
AUD
Category: Religion
The Bible is the most widely read book in the western world. Now people of all ages can embrace and understand the key stories and teachings with this beautifully illustrated edition aimed at children aged 9+. More than 130 stories are retold with chapter references, providing a valuable resource for Bi ble studies. Each one is supported with extra information, such as definitions of terms, life in Biblical times for context, artefacts, maps, and quotations. Short passages at the end of each story explain the meaning and significance of the Bible text, enhancing a child's learning. With charming artwork, clear layout, and engaging style, this appealing book is a lovely keepsake for a key event in a child's religious life - one that they will want to read and treasure. ...Show more