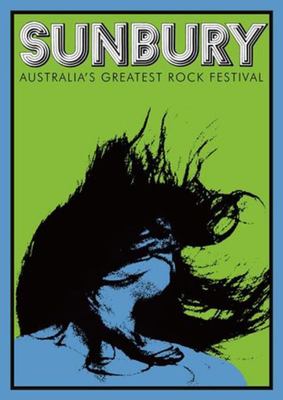 $49.95
AUD
Category: Performing Arts
After 45 years, here is the first book on the SUNBURY rock festival, the festival that is often referred to as 'Australia's Woodstock', that heralded a revolution in Australian music and culture. This book explores the history of the Sunbury rock festivals which were staged over the Australia Day long weekends of 1972, 1973, 1974 and 1975. These, and the festivals which immediately preceded them, were staged at a time of renewal in Australian political and cultural life and a new awakening of national identity. The emphasis is on the first festival in 1972 as this was the ground-breaking event which, if it did not conceive Aussie pub rock was, at the very least, the midwife. In that birth can be seen the beginnings of Australian rock music transitioning from a poor cousin to that in America and the United Kingdom to an active export industry. Sunbury '72 is covered in detail, with the emphasis on subsequent festivals being on the changes which occurred both in the event and in the dominant music scene at the time. The book identifies the strength of the Sunbury festivals in the organisation that lay behind them, which allowed them to be more than just a single event. It also explores the musical highlights of the festivals and the experiences of those who attended. The book is heavily based on official documents and an extensive oral history program undertaken by the author. ...Show more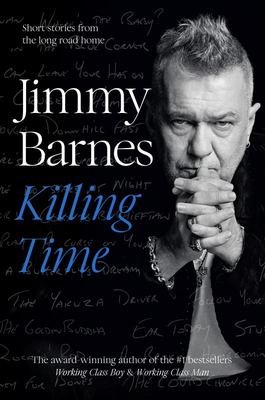 $45.00
AUD
Category: Performing Arts
From the rock legend turned master storyteller, this collection of non-fiction short stories is vintage Jimmy. Stories of adventure, misadventure, love and loss from the #1 bestselling author of the critically acclaimed memoirs Working Class Boy and Working Class Man. Outrageous, witty, warm and wise, K illing Time shares more than 40 yarns from an epic life - a dazzling collection of tall tales, out-takes and B-sides from one of Australia's finest storytellers. ...Show more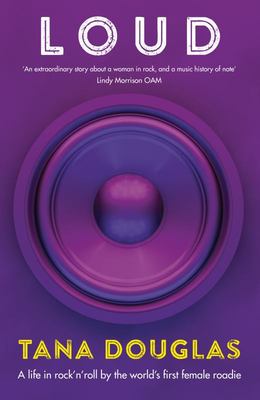 $34.99
AUD
Category: Performing Arts
 What goes on tour stays on tour - unless you're the the first woman roadie in the world At just fifteen, Tana Douglas ran away to the circus that was rock 'n' roll in the 1970s, taking a job with a young and upcoming band called AC/DC. While still a teenager she headed to the UK and later the US to wor k for a who's who of bands and artists. Life on the road was exhilarating, hard work, occasionally surreal but never dull, particularly when you're the only woman in the road crew and the #metoo movement is still 40 years away.   ...Show more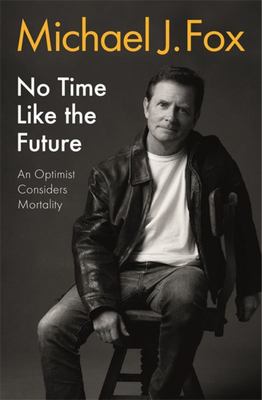 $32.99
AUD
Category: Performing Arts
A moving account of resilience, hope, fear and mortality, and how these things resonate in our lives, by actor and advocate Michael J. Fox. The entire world knows Michael J. Fox as Marty McFly, the teenage sidekick of Doc Brown in Back to the Future; as Alex P. Keaton in Family Ties; as Mike Flaherty in  Spin City; and through numerous other movie roles and guest appearances on shows such asThe Good Wife and Curb Your Enthusiasm. Diagnosed at age 29, Michael is equally engaged in Parkinson's advocacy work, raising global awareness of the disease and helping find a cure through The Michael J. Fox Foundation for Parkinson's Research, the world's leading non-profit funder of PD science. His two previous bestselling memoirs,Lucky Man and Always Looking Up, dealt with how he came to terms with the illness, all the while exhibiting his iconic optimism. His new memoir reassesses this outlook, as events in the past decade presented additional challenges. In No Time Like the Future: An Optimist Considers Mortality, Michael shares personal stories and observations about illness and health, aging, the strength of family and friends, and how our perceptions about time affect the way we approach mortality. Thoughtful and moving, but with Fox's trademark sense of humour, his book provides a vehicle for reflection about our lives, our loves, and our losses. Running through the narrative is the drama of the medical madness Fox recently experienced, that included his daily negotiations with the Parkinson's disease he's had since 1991, and a spinal cord issue that necessitated immediate surgery. His challenge to learn how to walk again, only to suffer a devastating fall, nearly caused him to ditch his trademark optimism and "get out of the lemonade business altogether."   ...Show more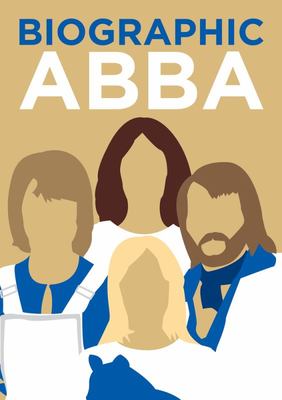 $19.99
AUD
Category: Performing Arts | Series: Biographic Ser.
Most people know that ABBA (1972-1982) were a Swedish band who became one of the world's most successful pop groups after winning the 1974 Eurovision Song Contest with their song "Waterloo." What, perhaps, they don't know is that they have sold more than 380 million albums and singles; that their name w as chosen through a newspaper competition, where alternatives included Alibaba, FABB, and Baba; that their royalties from the Soviet Union were so big they had to be paid in oil rights; and that 3.5 million people applied for tickets to see ABBA at London's Royal Albert Hall in 1977. Biographic ABBA presents an instant impression of their life, work, and legacy, with an array of irresistible facts and figures converted into infographics to reveal the musicians behind the music. ...Show more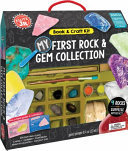 $24.99
AUD
Category: Performing Arts | Series: Klutz
Learn about your eight different polished rocks from fun riddles and pictures in the book, then use your mallet, chisel, and magnifying glass to discover a surprise rock in your dig kit!
$40.00
AUD
$45.00
(11% off)
Category: Performing Arts
Billie Eilish is a phenomenon. With distinctive visual flare and darkly poignant lyrics that are unparalleled among music icons of the 21st century, Billie is a musician who stands out from the crowd. Between her record-shattering award-winning music and her uncompromising and unapologetic attitude, it' s no surprise that her fanbase continues to grow by millions month after month. She is that rare combination of wildly popular and highly respected for her prodigious talent, a once in a generation superstar.     Now in this stunning visual narrative journey through her life, she is ready to share more with her devoted audience for the first time, including hundreds of never-before-seen photos. This gorgeous book will capture the essence of Billie inside and out, offering readers glimpses into her childhood, her life on tour, and more. A must-have for any fan.   ...Show more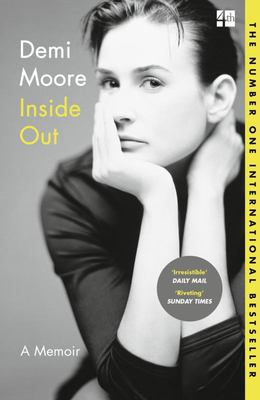 $24.99
AUD
Category: Performing Arts
A NEW YORK TIMES BESTSELLER A Daily Mail Book of the Year. A Mail on Sunday Book of the Year. Famed American actress Demi Moore at last tells her own story in a surprisingly intimate and emotionally charged memoir. For decades, Demi Moore has been synonymous with celebrity. From iconic film roles to high-profile relationships, Moore has never been far from the spotlight - or the headlines. Even as Demi was becoming the highest paid actress in Hollywood, however, she was always outrunning her past, just one step ahead of the doubts and insecurities that defined her childhood. Throughout her rise to fame and during some of the most pivotal moments of her life, Demi battled addiction, body image issues, and childhood trauma that would follow her for years - all while juggling a skyrocketing career and at times negative public perception.  As her success grew, Demi found herself questioning if she belonged in Hollywood, if she was a good mother, a good actress - and, always, if she was simply good enough. As much as her story is about adversity, it is also about tremendous resilience. In this deeply candid and reflective memoir, Demi pulls back the curtain and opens up about her career and personal life - laying bare her tumultuous relationship with her mother, her marriages, her struggles balancing stardom with raising a family, and her journey toward open heartedness. Inside Out is a story of survival, success, and surrender - a wrenchingly honest portrayal of one woman's at once ordinary and iconic life. ...Show more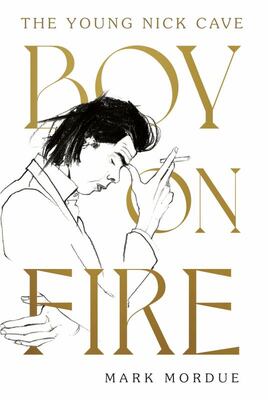 $39.99
AUD
Category: Performing Arts
 The first volume of the long-awaited, near-mythical biography of Nick Cave, by award-winning writer, Mark Mordue. A deeply beautiful, profound, profane and poetic biography of the early formative years of the dark prince of Australian rock 'n' roll, Boy on Fire is Nick Cave's creation story. This is th e story of the artist first as a boy, then as a young man. A deeply insightful work which charts his family, friends, influences, milieu and, most of all, his music, it reveals how Nick Cave shaped himself into the extraordinary artist he would become. As well as a powerfully compelling biography of a singular, uncompromising artist, Boy on Fire is also a fascinating social and cultural biography, a vivid and evocative rendering of a time and place, from the fast-running dark river and ghost gums of Wangaratta, to the nascent punk scene which hit staid 1970s Melbourne like an atom bomb, right through to the torn wallpaper, sticky carpet and the manic, wild energy of nights at the Crystal Ballroom.  Boy on Fire is a stunning biographical achievement. ...Show more
$39.99
AUD
Category: Performing Arts
In her first-ever book, Australian singer-songwriter Delta Goodrem shares the intimate stories behind each of the tracks on her sixth studio album, Bridge Over Troubled Dreams, taking readers on a deep dive into her inspiration for each song and revealing the truth behind the lyrics. From the touching a ccount of her birth – two months premature – to battling bouts of missing home and many incredible self-discoveries along the way, Bridge Over Troubled Dreams is truly the book of the artist's life. She speaks candidly about love, family, highs and lows, patience, freedom, faith, hope and survival, and how she uses lessons learned to drive herself forward. Delta's heartfelt stories are accompanied by never-before-seen pictures from her personal collection: candid behind-the-scenes shots, unreleased tour photos and even personal snaps from her childhood. ...Show more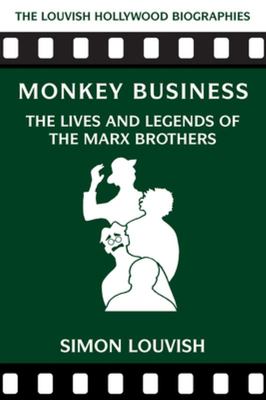 $42.00
AUD
Category: Performing Arts | Series: The\Louvish Hollywood Biographies Ser.
This is the first full and properly researched biography of all five Marx Brothers"€"Chico, Harpo, Groucho, Gummo and Zeppo. First and foremost, this is the saga of a family whose theatrical roots stretch back to mid-19th century Germany. From Groucho Marx's first warblings with the singing Leroy Trio, this book brings to life the vanished world of America's wild and boisterous variety circuits, leading to the Marx Brothers' Broadway successes and their alliance with New York's theatrical lions, George S. Kaufman and the "Algonquin Round Table." ...Show more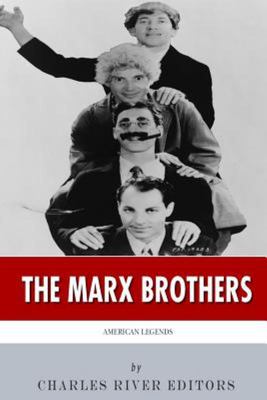 $23.00
AUD
Category: Performing Arts
*Includes pictures. *Includes the brothers' funniest quotes. *Includes a bibliography for further reading. "The world would not be in such a snarl, had Marx been Groucho instead of Karl." - Irving Berlin "I sent the club a wire stating, 'PLEASE ACCEPT MY RESIGNATION. I DON'T WANT TO BELONG TO ANY CLUB THAT WILL ACCEPT PEOPLE LIKE ME AS A MEMBER.'" - Groucho Marx A lot of ink has been spilled covering the lives of history's most influential figures, but how much of the forest is lost for the trees? In Charles River Editors' American Legends series, readers can get caught up to speed on the lives of America's most important men and women in the time it takes to finish a commute, while learning interesting facts long forgotten or never known. When the American Film Institute ranked its top 50 screen legends of the 20th century, only one team of performers earned a collective spot: the Marx Brothers. Famous throughout the country for nearly half a century, several of the Marx Brothers performed together for over 40 years, and their nicknames - Groucho, Harpo, Chico, Gummo and Zeppo - are all well known today, especially Groucho. From the vaudeville stage to movie theaters, millions saw their performances, and the brothers became not only one of the most popular acts but the kind that paved the way for subsequent groups like The Three Stooges. As beloved and culturally significant as the Marx Brothers are, it is also important to acknowledge that the character they portrayed in their films were clearly personas, so one of the challenges of any close analysis of their lives involves digging past their performances and attempting to figure out what they were truly like as people. How much did the Groucho Marx audiences saw onscreen correspond with his offscreen personality, and where are the nuances and discrepancies that exist between the brothers' private and public selves? If anything, it's important to determine how their personas were actually shaped, a process that did not actually crystallize until Groucho was well into his adulthood. At the same time, the dynamic between the siblings, as well as the impact that their parents had on them, all necessarily influenced their careers. Analyzing these influences on their lives helps explain how the formation of the Marx Brothers was the result of a lengthy process, and just why no one could have justifiably predicted that they would achieve such fame and cultural status. American Legends: The Marx Brothers examines the lives and careers of one of America's most iconic performance teams. Along with pictures of important people, places, and events, you will learn about the Marx Brothers like never before, in no time at all. ...Show more