Troy
by Stephen Fry
$35.00
AUD
Category: History | Series: Stephen Fry's Greek Myths
Following Top Ten bestsellers Mythos and Heroes, this third volume retells the epic tale of Troy The story of Troy speaks to all of us - the kidnapping of Helen, a queen celebrated for her beauty, sees the Greeks launch a thousand ships against the city of Troy, to which they will lay siege for ten whol e years. It is a terrible war with casualties on all sides as well as strained relations between allies, whose consequences become tragedies. In Troy you will find heroism and hatred, love and loss, revenge and regret, desire and despair. It is these human passions, written bloodily in the sands of a distant shore, that still speak to us today.   ...Show more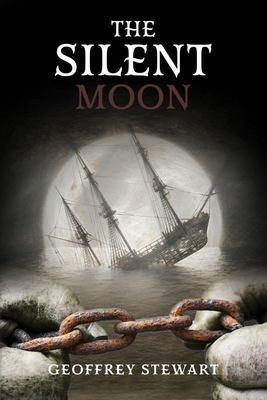 $39.99
AUD
Category: History
The Sixties -- an era of protest,free love, civil disobedience, duffel coats, flower power, giant afros and desert boots, all recorded on grainy black and white footage -- marked a turning point for change. A time when radicals found their voices and used them. While the initial trigger for protest was opposition to the Vietnam War, this anger quickly escalated to include Aboriginal Land Rights, Women's Liberation, Gay Liberation, Apartheid, and 'workers' control'. In Radicals some of the people doing the changing - including Meredith Burgmann, Nadia Wheatley, David Marr, Geoffrey Robertson and Gary Foley - reflect on how the decade changed them and society forever. 'Just like the Sixties, this book is a mesmerising kaleidoscope of unforgettable characters doing brave things.' -- Anne Summers 'An exciting time of change that shaped Australia and the world.' -- Linda Burney 'Aah, the memories. What a buzz!' -- Patricia Amphlett (Little Patty) ...Show more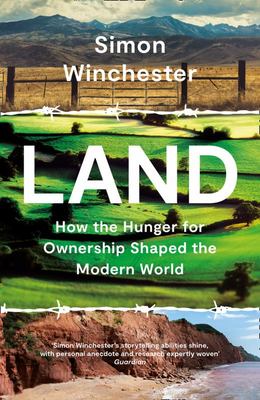 $34.99
AUD
Category: History
From the bestselling author Simon Winchester, a human history of land around the world: who mapped it, owned it, stole it, cared for it, fought for it and gave it back. The ownership of land has always been complicated, opaque, and more than a little anarchic when viewed from the outside. In this book, Simon Winchester explores the the stewardship of land, the ways it is delineated and changes hands, the great disputes, and the questions of restoration – particularly in the light of climate change and colonialist reparation. A global study, this is an exquisite exploration of what the ownership of land might really mean – not in dry-as-dust legal terms, but for the people who live on it. ...Show more
$39.99
AUD
Category: History
ABC broadcaster and bestselling author of Ghost Empire and Saga Land, Richard Fidler is back with a personally curated history of the magical city that is Prague. In 1989, Richard Fidler was living in London as part of the provocative Australian comedy trio The Doug Anthony All Stars when revolution bro ke out across Europe. Excited by this galvanising historic, human, moment, he travelled to Prague, where a decrepit police state was being overthrown by crowds of ecstatic citizens. His experience of the Velvet Revolution never let go of him. Thirty years later Fidler returns to Prague to uncover the glorious and grotesque history of Europe's most instagrammed and uncanny city: a jumble of gothic towers, baroque palaces and zig-zag lanes that has survived plagues, pogroms, Nazi terror and Soviet tanks. Founded in the ninth Century, Prague gave the world the golem, the robot, and the world's biggest statue of Stalin, a behemoth that killed almost everyone who touched it. Fidler tells the story of the reclusive emperor who brought the world's most brilliant minds to Prague Castle to uncover the occult secrets of the universe. He explores the Black Palace, the wartime headquarters of the Nazi SS, and he meets victims of the communist secret police. Reaching back into Prague's mythic past, he finds the city's founder, the pagan priestess Libussa who prophesised: I see a city whose glory will touch the stars. Following the story of Prague from its origins in medieval darkness to its uncertain present, Fidler does what he does so well - curates an absolutely engaging and compelling history of a place. You will learn things you never knew, with a tour guide who is erudite, inquisitive, and the best storyteller you could have as your companion.  ...Show more
Monsters
by Alison Croggon
$29.99
AUD
Category: History
From award-winning writer and critic Alison Croggon, Monsters is a hybrid of memoir and essay that takes as its point of departure the painful breakdown of a relationship between two sisters. It explores how our attitudes are shaped by the persisting myths that underpin colonialism and patriarchy, how t he structures we are raised within splinter and distort the possibilities of our lives and the lives of others. Monsters asks how we maintain the fictions that we create about ourselves, what we will sacrifice to maintain these fictions - and what we have to gain by confronting them.   ...Show more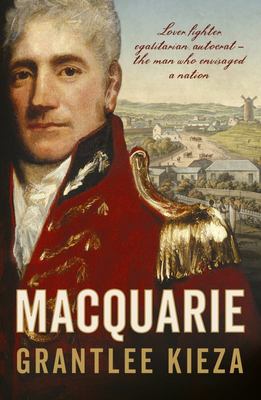 $34.99
AUD
Category: History
Lachlan Macquarie is credited with shaping Australia's destiny, transforming a harsh, foreboding penal colony into an agricultural powerhouse and ultimately a prosperous society.He also helped shape Australia's national character. An egalitarian at heart, Macquarie saw boundless potential in Britain's r efuse, and under his rule many former convicts went on to become successful administrators, land owners and business people.However, the governor's ambitions for the colony brought him into conflict with the continent's original landowners, and he was responsible for the deaths of Aboriginal men, women and children, brutally killed in a military operation intended to create terror among local Indigenous people.So was Macquarie the man who sowed the seeds of a new nation, or a tyrant who destroyed Aboriginal resistance?In this, the most comprehensive biography yet of this fascinating colonial governor, acclaimed biographer Grantlee Kieza draws on Macquarie's rich and detailed journals. Ultimately, Macquarie laid the foundations for a new nation, but, in the process, he played a part in the dispossession of the continent's first nations.Lover, fighter, egalitarian, autocrat, Lachlan Macquarie is a complex and engaging character who first envisaged the nation we call Australia.   ...Show more
$34.99
AUD
Category: History
HE STORY BEHIND THE MAN WHO MAPPED THE WORLD The name Captain James Cook is one of the most recognisable in Australian history - an almost mythic figure who is often discussed, celebrated, reviled and debated. But who was the real James Cook? This Yorkshire farm boy would go on to become the foremost ma riner, navigator and cartographer of his era, and to personally map a third of the globe. His great voyages of discovery were incredible feats of seamanship and navigation. Leading a crew of men into uncharted territories, Cook would face the best and worst of humanity as he took himself and his crew to the edge of the known world - and beyond. With his masterful storytelling talent, Peter FitzSimons brings James Cook to life. Focusing on his most iconic expedition, the voyage of the Endeavour, where Cook first set foot on Australian and New Zealand soil, FitzSimons contrasts Cook against another figure who looms large in Australasian history: Joseph Banks, the aristocratic botanist. As they left England, Banks, a rich, famous playboy, was everything that Cook was not. The voyage tested Cook's character and would help define his legacy. Now, 240 years after James Cook's death, FitzSimons reveals what kind of man James was at heart. His strengths, his weaknesses, his passions and pursuits, failures and successes.   ...Show more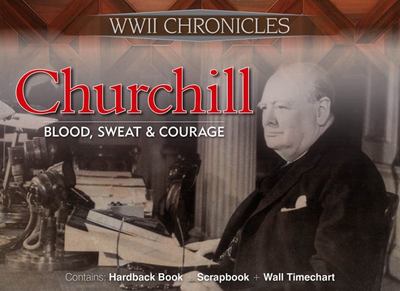 $19.99
AUD
Category: History
This unique boxed set provides the complete story of Winston Churchill.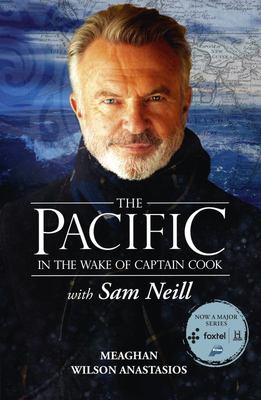 $32.99
AUD
Category: History
A rich, complex and engaging account of Cook's voyages across the Pacific, from actor and raconteur Sam Neill. Captain James Cook first set sail to the Pacific in 1768, just over 250 years ago. These vast waters, one third of the earth's surface, were uncharted but not unknown. A rich diversity of peop le and cultures navigated, traded, lived and fought here for thousands of years. Before Cook, the Pacific was disconnected from the power and ideas of Europe, Asia and America. In the wake of Cook, everything changed. The Pacific with Sam Neill is the companion book to the Foxtel documentary series of the same name, in which actor and raconteur Sam Neill takes a deeply personal, present-day voyage to map his own understanding of James Cook, Europe's greatest navigator, and the immense Pacific Ocean itself. Voyaging on a wide variety on vessels, from container ships to fishing trawlers and sailing boats, Sam crosses the length and breadth of the largest ocean in the world to experience for himself a contemporary journey in Cook's footsteps, engaging the past and present in both modern and ancient cultural practice and peoples. Fascinating, engaging, fresh and vital - this is history ... but not as you know it. ...Show more
$22.99
AUD
Category: History
No one loves and quarrels, desires and deceives as boldly or brilliantly as Greek gods and goddesses. In Stephen Fry's vivid retelling we gaze in wonder as wise Athena is born from the cracking open of the great head of Zeus and follow doomed Persephone into the dark and lonely realm of the Underworld. We shiver when Pandora opens her jar of evil torments and watch with joy as the legendary love affair between Eros and Psyche unfolds. Mythos captures these extraodinary myths for our modern age - in all their dazzling and deeply human relevance.   ...Show more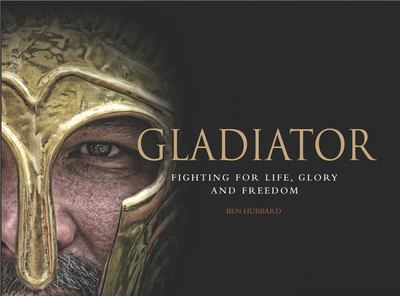 $24.99
AUD
$64.99
(61% off)
Category: History | Series: Landscape History Ser.
He vows to endure to be burned, to be bound, to be beaten, and to be killed by the sword. - Gladiator's oath according to Petronius. Pure unadulterated murder - Seneca's opinion of gladiatorial games. Gladiatorial combat is one of the most defining images of ancient Rome. It encapsulated the brutality o f Rome, the importance of public life, and the organisation and stratification in Roman society. One day at Rome's Colosseum, 3000 men fought; on another 9000 animals were killed. But the games weren't just for Rome: it's estimated that across the Republic, 8000 people died a year in gladiatorial games and that there were 400 gladiatorial arenas throughout the Roman Empire. Gladiator looks at life and service in the Roman arenas from the origins of the games in the 3rd century BC through to the demise of the games and the Empire in the fifth century AD. It explores the lives of the prisoners of war, criminals and also volunteers who became gladiators, their training and the more than 20 types of gladiator they could be, fighting with different weapons against each other or animals. From Spartacus's Slave Revolt to the real Emperor Commodius who liked to play at being a gladiator, from female gladiators to the emancipation of successful gladiators, from their armour to their tactics to their lifespan, Gladiator is a masterful examination of this fascinating world. Including more than 200 photographs, illustrations, paintings, and maps, Gladiator is an exciting and insightful exploration of the political theatre of the Roman arenas 2000 years ago, where the lowliest in society might just become heroes. ...Show more