$59.99
AUD
Category: Home Design
Richly illustrated with full colour photographs of inspiring outdoor spaces and private havens- Includes a selection of designer spaces from some of the largest and densest cities. Ranges from breathtaking rooftops to bijou courtyards, patios and terraces Shows that anyone can create their own private space, even in the biggest cities, with a little ingenuity Having personal, private, outdoor space is becoming ever-more elusive as urban areas become more crowded due to population growth and development. Urban Oasis: Tranquil Outdoor Spaces at Home features projects from Sydney to Singapore and London to New York that showcase inspirational and aspirational rooftops, gardens and courtyards that offer private pockets of paradise. Amid the hustle and bustle of their urban environments, these outdoor spaces provide relaxing, sociable and plant-filled settings for their owners to savor peace and calm, and the company of family and friends, surrounded by nature and in the fresh, open air. ...Show more
$45.00
AUD
Category: Home Design
Renovating or building your own home is one of the biggest investments (financially and emotionally) you can ever make. For years, the BuildHer Collective have helped women around the world make this a fun, rewarding and empowering experience. Led by dynamic Australian duo Kribashini Hannon and Rebeka M organ, BuildHer have created a movement. In this book, they're here to share their building expertise, for women of all experience levels. Whether you're contemplating a renovation, or are flipping your third property, this book is catered for varying levels of experience in building and construction. (Even those of us with zero experience!) Using case studies and stories from the BuildHer community, Kribashini and Rebeka show how anyone can achieve their goal and become an accomplished BuildHer. ...Show more
$65.00
AUD
Category: Home Design
A Room of Her Own features the dazzling homes of twenty extraordinary women around the globe.  Across sitting rooms and studios, salon-style hangs and table settings, this is a book of daring inspiration. In this new Renaissance period - a time of artistic, cultural and intellectual rebirth - these wom en have chosen to carve out their own space to live creatively. Artists, designers, makers and curators invite us into their domestic and professional domains to reveal a world of meaning and purpose beyond status and consumerism. Now, more than ever, we are searching for new ways of thinking, new ways of living. These pages are filled with beautiful rooms, but Robyn Lea's gorgeous photography and evocative texts look beyond the aesthetics to explore the ideals and practices of these women and guide us all on a new and exciting path forward. A Room of Her Own is a manifesto for the 21st century. ...Show more
$24.99
AUD
Category: Home Design
A modern classic for a new generation looking for environmentally friendly, thrifty, tried and true solutions for tackling everyday household tasks.  
Jungalow
by Justina Blakeney
$59.99
AUD
Category: Home Design
From Justina Blakeney, the ultimate guide to designing wildly creative interiors that are free-spirited, layered, and deeply personalJustina Blakeney's new book is her biggest, boldest, and most beautiful volume yet, filled with irresistible style, original patterns, and artwork-lushly photographed by D abito. In each chapter, Justina shares her distinctive point of view on everything design fans want to know-how to make bold choices with color and pattern, how to take cues from nature, how to authentically glean inspiration from their heritage and travels, how to break rules, and all the other paths to truly begin to decorate wild. Along the way, Justina also shares personal narratives, practical advice, and nuanced insight into how she lives in her own space-how she reconnects with nature, how she plays and stays inspired, how she gives herself permission to feel free and wild, and how readers can do the same.Jungalow is the term coined by Justina for the brand that embodies her wild, but cozy and homey, style. Copycats abound, but there is no other book like this one-offering Justina's authentic, encouraging voice and approachable, signature style. ...Show more
$65.00
AUD
Category: Home Design | Series: G - Reference,Information and Interdisciplinary Subjects Ser.
Superb guide to the best contemporary beach house designs from around the world, including stunning examples from Australia, South Africa, United States, Spain, Portugal, and Greece Adorned throughout with full-color photographs of dreamy inspiring houses set in gorgeous coastal settings Includes more t han 30 beach houses by award-winning and high-profile architects The lure of a home by the ocean resonates with us all, bring to mind the beauty and changing moods of the water, the intoxicating salty scent and the sound of waves against the shore. But what makes a beach house, and how does the idea of a home by the coast differ across the world? This stunning edition showcases a global snapshot of beautifully designed coastal homes, with a diverse mix of types, from Hamptons style to more minimalist residences, reflecting the different landscapes and locations. Lavishly illustrated with full-color images of award-winning architecture combined with spectacular views, this curated list brings together the most recent designs from highly regarded architects to produce the best examples of contemporary beach house residential design. This book is a captivating glimpse into the irresistible world of modern and stylish contemporary living in homes that take full advantage of their beachside settings. ...Show more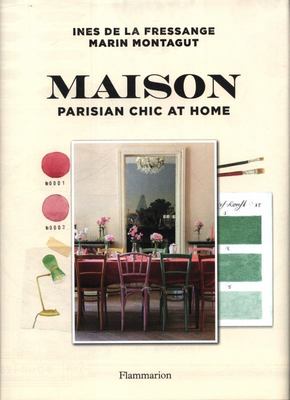 $55.00
AUD
Category: Home Design
A duo of high-profile tastemakers invite readers inside fifteen homes that are infused with the blend of vintage and contemporary style that is the essence of Parisian chic. Style icon Ines de la Fressange and globe-trotting artist Marin Montagut share a uniquely Parisian sensibility for interiors that combine a variety of design traditions into a harmonious living space.   With extensive photographs, watercolor illustrations, mood boards, color palettes, and practical advice on the indispensable objects that personalize each maison, this exquisite volume is rich in inspiration for creating Parisian chic at home.   Natural materials--wood, wicker, bamboo, cotton, and linen--create warmth and personality. Vintage suitcases, vegetable crates, and jewel-toned pharmaceutical jars transform into charming storage containers. Embroidered cushions, terrariums, and fresh flowers enliven a room with pops of color. Collages, original art, or humble objects displayed in a series add a signature style to each residence.   The authors take readers inside fifteen Parisian apartments--including their own--that demonstrate how to imbue a home with a sense of well-being through a mix of vintage and contemporary styles. Each owner is passionate about home decor--whether in a studio, loft, or duplex--and they continually evolve their interior with new treasures uncovered in flea markets, on their travels, at design fairs, or in artisanal workshops. ...Show more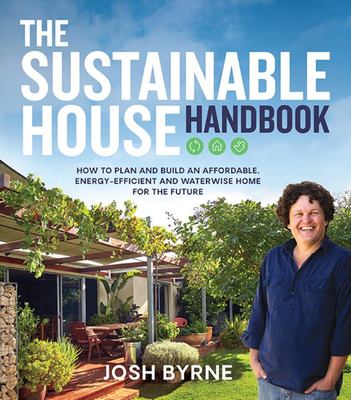 $39.99
AUD
Category: Home Design
The Sustainable House Handbook is your comprehensive guide to building an affordable, eco-friendly and energy- plus water-efficient green home for the future. In this book, sustainability expert and Gardening Australia presenter Josh Byrne takes takes readers through the process of planning a 10-Star ra ted high-performance home according to the Australian Nationwide House Energy Rating Scheme (NatHERS), and outlines how it is possible to build with conventional materials, in an accessible and cost-effective way.   Josh shows how to create a family home that is comfortable year-round, without the need for air conditioning or additional heating, how to integrate solar power to cover household needs, and how to reduce water usage by integrating rainwater tanks and greywater recycling systems. He also discusses how to cleverly incorporate organic food production in the garden while maintaining a highly attractive space that improves health and wellbeing.   Illustrated throughout with photos, plans, charts, diagrams and useful statistics and measurements, The Sustainable House Handbook is an accessible, easy-to-follow resource for anyone planning their dream house, or thinking about how to live more sustainably. ...Show more
$80.00
AUD
Category: Home Design
MMXX tells the story of architecture in Australia in the first two decades of the 21st century. Shaped by unprecedented prosperity, urbanisation, uncertainty and internationalisation, the past two decades have produced some of the most significant and diverse architecture in this country. This richly il lustrated volume reflects on and evaluates this period, taking the reader on a journey through varying scales and locations - from ambitious city-making projects to finely crafted homes and elegant sheds nestled in the scenic countryside. Showcasing 59 acclaimed projects completed between 2000 and 2019, the book features work by more than 100 practices. Turn the pages to experience the urban generosity of Harry Seidler & Associates' Riparian Plaza in Brisbane, visit the irreverent and culture-shaping Museum of Old and New Art in Hobart by Fender Katsalidis, and explore ARM Architecture's iconic Shrine of Remembrance on Melbourne's grand axis. Highlighting the impact of the buildings, each is paired with a number that tells a story of occupation: capacity concert audiences, the number of babies born and large crowds gathered to witness moments in history. Alongside the key projects, ten essays by leading thinkers document the cultures and ideas that have shaped architecture today.MMXX guides the reader through contemporary architecture in Australia, foregrounding its invaluable contribution to our built environment and inspiring an optimistic future.   ...Show more
$60.00
AUD
Category: Home Design
As an architecture photographer, Nicole England found that the shoots she enjoyed the most were the ones where dogs were present - nothing lightens the mood like a nonchalant pup. However imposing the architecture, some doggy hijinks can immediately bring an element of sociability and fun. With this in mind, Nicole set about setting up her instagram, Resident Dog, and now this book, Resident Dog Around the World, which showcases over 25 of the world's most amazing houses, and thedogs that live there. Photographing dogs is not always straightforward, because they don't always cooperate! The result is that these images end up with a looser, more spontaneous style. Just as every home is different, so is every dog. The photographs showcase incredible, amazing architecture and capture the personality of the idiosyncratic personality of each canine. Take a wander around the world's most stunning homes, from Mexico to Sydney, London, New York and LA, with the home pooch as your tour guide. Eachhome will feature several photographs, and an interview with the architect or home owner. ...Show more
$39.99
AUD
Category: Home Design
Just as every home is different, so is every dog. In this stunningly photographed book of architecturally superb houses - many of them architects' own homes - we see how the presence of a dog brings warmth and life to the most dramatic spaces. From mid-century raw brick to a penthouse apartment, graciou s Edwardian to Scandinavian modern, from beach house to country retreat, there is always room for a dog or two.   ...Show more
Urban Sanctuary
by Anna Johnson & Richard Black
$70.00
AUD
Category: Home Design
In today's fast-paced world, finding refuge from our busy lives is one of the most significant requirements for home. This refuge takes the form of rooms for rest, spaces for interacting with family and friends, as well as outdoor spaces. Urban Sanctuary showcases outstanding contemporary houses from A ustralia and New Zealand situated in urban contexts that explore and demonstrate new inventive ways of living with the outdoors. Taking the form of vertical gardens, micro-green spaces, rooftop gardens, courtyards, borrowed landscapes and reworked traditional gardens, these projects reveal how a home can interact with garden spaces in whatever form they might take. ...Show more