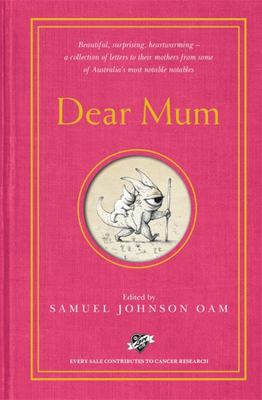 Dear Mum
by Samuel Johnson
$22.99
AUD
Category: Gift
If you could tell your mum anything, what would it be? Samuel Johnson, Amanda Keller, Vika & Linda Bull, Guy Pearce, Elizabeth Tan, Rebecca Gibney, Peter Helliar, Clare Wright, Hilde Hinton, Gillian O'Shaughnessy, Adam Spencer, Brooke Davis, Lawrence Mooney, Patti Newton, Shane Jacobson, Julie Koh, Susie Youssef, Lehmo, Favel Parrett, Matilda Brown and many more ... A heartfelt, honest and very human book of letters that will make you smile and make you cry. It is the perfect gift for the mum in your life. And a reminder to tell them how you feel before it is too late.   ...Show more
$32.99
AUD
Category: Gift
PENGUIN BLOOM is a unique journey of recovery and an extraordinary celebration of life, featuring Cameron Bloom's exceptional photographs and a captivating narrative by NEW YORK TIMES bestselling author Bradley Trevor Greive. Penguin the Magpie is a global social media sensation with over 113k followers on Instagram. People the world over have fallen in love with the stunning and deeply personal images of this rescued bird and her human family. But there is far more to Penguin's story than meets the eye. This is a true story of hope and courage. It begins with a shocking accident, in which Cameron's wife, Sam, suffers a near fatal fall that leaves her paralysed and deeply depressed. Into their lives comes Penguin, an injured magpie chick abandoned after she fell from her nest. Penguin's rescue and the incredible joy and strength she gives Sam and all those who helped her survive demonstrates that, however bleak things seem, compassion, friendship and support can come from unexpected quarters, ensuring there are always better days ahead. This plucky little magpie reminds us all that, no matter how lost, fragile or damaged we feel, accepting the love of others and loving them in return will help to make us whole.   ...Show more
$17.99
AUD
Category: Gift
Celebrate everything you love about you mother with this little book, filled with hand-picked quotes and thoughtful words to show her just how incredible she is. It's the perfect keepsake to remind her that she really is the world's best mum.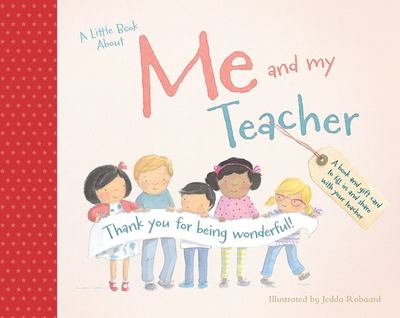 $16.99
AUD
Category: Gift | Series: A Little Book about Me and My ...
This is a book about me and my teacher. My teacher is really special. Here are all the reasons why!  This is a book to fill in and share about your teacher. Write, draw and store your favourite memories of you and your teacher. It is a celebration of the special relationship between teachers and their students. Store photographs, postcards and other special memorabilia in the pouch at the back of the book and write down favourite memories or shared experiences. Draw pictures in the provided spaces to tell your teacher just how special they are. Features a gorgeous cloth spine, and a removable card and envelope with the delightful artwork of Jedda Robaard. Kids can complete the card and the book for the perfect gift for their teacher. ...Show more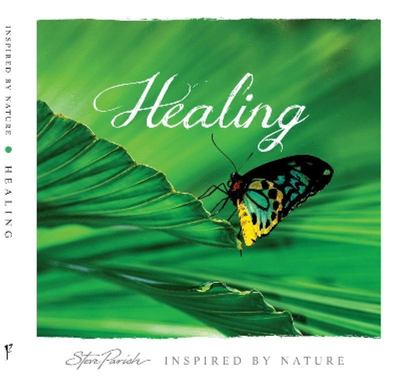 $4.95
AUD
Category: Gift
The eight books in this series offer insights into creating a rich and fulfilling life connected to soul and nature. There is no handbook to life given to us when we enter this world. We are born into a diversity of life situations which we will accept or deny:
$32.99
AUD
Category: Gift
The follow-up to the ABIA award-winning, internationally bestselling sensation Penguin Bloom. The heart-warming Australian story Penguin Bloom - the miraculous tale of a baby magpie that helped save a young mother and her family - is a homegrown and international bestseller; soon to be a major Hollywood movie, starring Naomi Watts and Andrew Lincoln. Sam's personal message at the end of the book has resonated powerfully with readers - where, pulling no punches, she writes about what it is really like to face life in a wheelchair. In Sam Bloom, Sam tells her own story for the first time - how a shy but determined Australian girl became a nurse and travelled across Africa. How she fell in love with a like-minded free spirit, raised three boys and built a life together on Sydney's Northern Beaches. And then, in a single horrific moment, how everything changed. Sam's journey back from the edge of death and the depths of despair is so much more than an account of overcoming adversity. Sam's captivating true story - written by close friend, New York Times bestselling author Bradley Trevor Greive, and featuring extraordinary photographs taken by Sam's husband, Cameron Bloom - is humbling, heartbreaking and uplifting in equal measure. A triumph of raw emotion and incredible beauty, Sam Bloom: Heartache & Birdsong is a truly unforgettable book.         ...Show more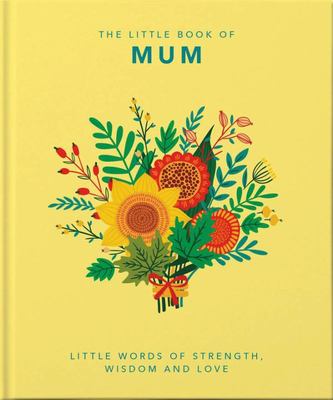 $12.99
AUD
Category: Gift | Series: The\Little Book Of... Ser.
Brimming with messages of love, practical tips, inspiring quotes, heartfelt reflections and funny anecdotes, The Little Book of Mum is the ultimate ode to the highs and lows of motherhood. A sentimental celebration of the power of a mother's love. Brimming with messages of love, practical tips, inspirin g quotes, heartfelt reflections and funny anecdotes, The Little Book of Mum is the ultimate ode to the highs and lows of motherhood. Mum, mom, mama, mumsy - whatever you call yours she'll love this little guide, designed to bring reassurance to mothers looking for a pocket of peace amongst the chaos.   ...Show more
How to Spot a Mum
by Donna Amey; Aura Lewis (Illustrator)
$19.99
AUD
Category: Gift
Everyone has an idea of what a mum is, and each one does the job slightly differently. In How to Spot a Mum, we meet all different types of mum, from the Chatty Mum who's always got a story, to the Rebel Mum who never reads the instructions. This tongue-in-cheek tribute and 'Spotter's Guide' to mums is the perfect Mother's Day gift and can be enjoyed by mothers and children alike. ...Show more
$32.99
AUD
Category: Gift
It's an old cliché that books 'transport you'; but as any avid reader will tell you, there's far more to them than that. Alongside comfort and retreat, books offer insight into ourselves and others; they tell us how the world is, was or might be; they are windows into other worlds, whose meanings resona te through the ages. It's this multiplicity that is at the heart of bibliotherapy, the ancient practice of reading for therapeutic effect.Reading the Seasons charts the evolution of a friendship through candid letters between bibliotherapists Germaine Leece and Sonya Tsakalakis. Ignited by a shared love of reading, of finding a book for every occasion, every emotion - both for themselves and for their clients - their conversations soon confront life's ups and downs. The authors they reach for range from Stephen King to Javier Marias, Helen Garner to Maggie O'Farrell, as they reflect upon loss, change, parenting, careers, simple pleasures, travel, successes, fears and uncertainty. Reading the Seasons not only offers an entryway to new titles but affirms the power of books to console, heal and hold us together as friends and as individuals. ...Show more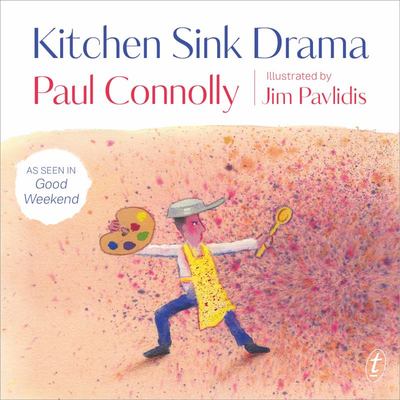 $24.99
AUD
Category: Gift
As seen in Good Weekend: one hundred of Paul Connolly's beloved one-hundred-word vignettes along with Jim Pavlidis's whimsical illustrations. From tempestuous family roasts to the first blooms of young love, from relationship missteps to moments of familial joy, Kitchen Sink Dramareflects domestic life in all its messy, delightful and humorous glory. With characters depicted in nuanced fullness, these poignant, pithy stories capture the truth at the heart of so many of our experiences--each one a glimpse of a whole world. Kitchen Sink Dramais a collection of some of the finest writing on the human condition. Paul Connollyis a journalist, writer and university tutor. His work has appeared in the Monthly, the Guardian, the Age, the Sydney Morning Herald, the Sun-Herald, and Qantasmagazine among many other publications. His books include The World's Weirdest Sportsand The Mighty Bras, and he edited the anthology Father Figures. Paul lives in Melbourne with his family. Jim Pavlidisis a painter and illustrator. His work is held in several public collections including the Australian National Gallery, State Libraries of Victoria and New South Wales, Geelong Gallery, Mornington Peninsula Regional Gallery, and Victoria and Albert Museum, London. In 2015 his portrait of Ross Hannaford won the Rick Amor Print Prize and he won Melbourne Press Club Quill awards for best artwork in 2015 and best cartoon in 2019. Jim has been an artist with the Agefor thirty years. 'I hate those Kitchen Sink Dramas. They're so clever and funny and succinct, it kills me that I can't come up with anything that good.' Danny Katz 'Kitchen Sink Dramais my ideal book. With a wonderful economy of language it perfectly captures our funny ways. The stories are so droll and the lovely pictures so wise.' Jane Turner 'Somehow, Paul Connolly manages to convey in 100 magic words what takes the rest of us thousands.' Benjamin Law     ...Show more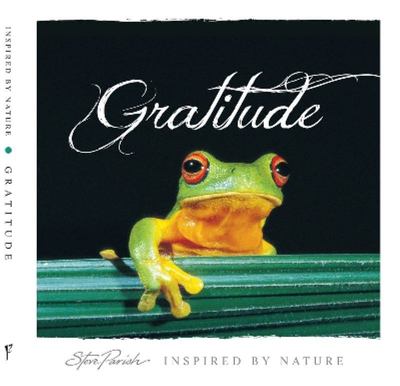 $4.95
AUD
Category: Gift
The eight books in this series offer insights into creating a rich and fulfilling life connected to soul and nature. There is no handbook to life given to us when we enter this world. We are born into a diversity of life situations which we will accept or deny: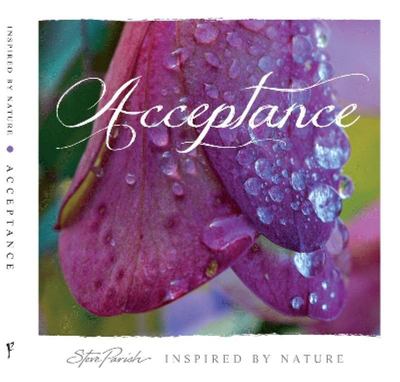 $4.95
AUD
Category: Gift
The eight books in this series offer insights into creating a rich and fulfilling life connected to soul and nature. There is no handbook to life given to us when we enter this world. We are born into a diversity of life situations which we will accept or deny: